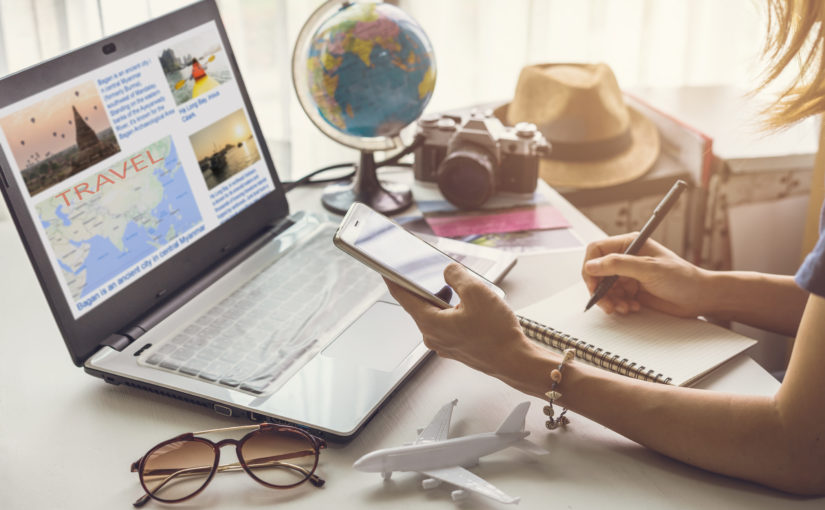 You have probably invested a lot of money in your digital strategy, especially on your website. Attractive and responsive design, you even installed a livechat to improve the customer experience and qualify your prospects.
So why do your visitors leave your livechat before they even start the conversation?
Start with a good tagline
Your opening sentence is extremely important: this is the first impression you will give the visitor. A simple « Can I help you » will not encourage your prospect to engage in conversation on your livechat. HDB lets you choose your catchphrase, which will give you the opportunity to differentiate yourself and engage with your visitors.
Our advice: Discuss the products your visitor is looking at. If you notice that your prospect has spent a lot of time on the spa page of your hotel, share offers and tips related to it!
HDB live chat offers the possibility to choose your catchline, but also allows you to choose sentences from an already established panel.
Have added value
Your livechat should add value to the customer experience on your website during its entire visit.
Our advice: Do not start the conversation on all pages of your website. You can select certain pages where it must be, such as the booking engine, and limit the intrusion of the livechat on other pages so as not to disturb the visitor.
The HDB livechat uses behavioral targeting to personalize the content shared with visitors based on their behavior on your site. So you can catch up with your visitors who are about to abandon their reservation!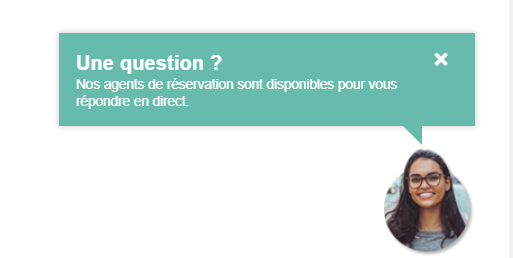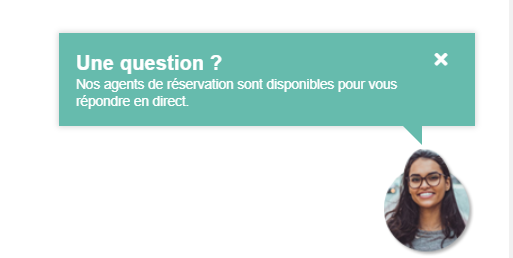 Avoid overdoing it!
Obviously, the purpose of the livechat is to generate reservations while providing a premium customer experience. But even if you desperately need to fill your rooms: don't overdo it! A traveler who feels too rushed when he has not yet made up his mind may leave the chat quickly.
Our advice: take the context into account. Bounce back on what the traveler writes: he wants to book a room for a honeymoon? Congratulations! For a family member's birthday? Happy birthday to him! This type of interaction will create a kind of intimacy and bond between your brand and the visitor.
HDB puts its own sales staff at your disposal: the advantage? They are experts in the hotel sector, trained on the services of your establishment. They will best advise your visitors while emphasizing the human aspect of the interaction.
The livechat: a reflection of your brand
The livechat is an extension of your brand that allows you to establish a first link with your customers. It is therefore strange to speak to a commercial on the chat who uses emojis or gifs while we are on a site of a very formal 5-star hotel, or on the contrary, a commercial who uses a very formal language for a hotel very young and dynamic.
Our advice: Before installing your livechat, ask yourself the right questions. What image do you want to have during chat conversations? What is the personality of your brand, and how to transmit it through your commercial speech? The important thing is to have cohesion between your brand, your website and your livechat.