Online, 48% of customers abandon their purchases along the way for various reasons. Lack of information, too long process, vague description … and if the secret lay in conversational marketing ?
Start conversation
Usually, visitors initiate the conversation on their own if they need assistance. However, you still have to show that your staffare available and ready to help.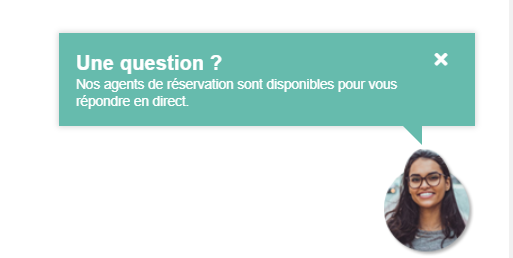 You can also start the conversation, but in this case, you need to make the visitor comfortable, and find a balance between assistance and intrusion.
We advise you to opt for a personalized sentence such as: « Hello. I am (first name), (function), how can I help you?  » This type of sentence gives a good first impression to the visitor, and allows him to realize that he is chatting with a human rather than a robot which has predefined answers.
Identify the client's need and provide a relevant response
According to a study by LivePerson, 82% of « online shoppers » believe that a good customer experience is based on solving a problem quickly, and 71% want help within five minutes. It is therefore important to respond quickly and well, in order to put all the chances on your side so that the visitor becomes a customer.
Some essential steps:
Identify visitor request
Rephrase thequestion to make sure you have identified his needs
Ask closed questions to further target his request
Asking questions and having a real discussion with your visitors will also help identify the obstacles to buying, and adapt your commercial speech accordingly.
Increase the average basket
Conversational marketing is also an opportunity to set up a few levers to increase the average basket of visitors by using techniques such as up-selling or cross-selling.
Up-selling involves selling the top line of a product or service. You can for example offer, through the chat, a higher room category.
Cross-selling means selling additional services: breakfast, spa, etc.
Conversational marketing is also a useful type of communication for getting feedback on the customer experience. You will be able to collect data on your clientele which will allow you to analyze visitor demand, and therefore better understand your clientele. This feedback is essential to update the information available on your site.
In time, conversational marketing will allow you to build a solid relationship with your customers, which will result in an increase of your direct bookings.